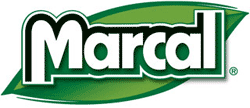 As a consultant for Getzler Henrich and Associates, we worked at Marcal to develop a strategic plan that put the company back on a growth track. Within just a few weeks, a plan was written that eventually brought in $2 million more in new monthly top-line sales and bottom line profit. The cumulative results from that work are worth at least $100 million in profit for the company.
At the time of our engagement, Marcal was an 80 year old, family-owned business. It had significant market shares in five US markets (including New York City). The company had purchased expensive new paper making capacity in the early 2000's and thereafter it suffered from liquidity, excess overhead and capacity issues. In light of this, the company discounted significantly to maintain volume and lower shelf prices. Yet, consumption and distribution were being lost, primarily to private label brands.
We were specifically challenged to find a plan that at a minimum stabilized company sales and profits.
In our assessment, we found several meaningful dynamics that led to new fact based plans. We found that the company's position with the trade was far stronger than it assumed, and that the trade accounts actually relied upon Marcal to supplement total category profits, promotion flexibility and for use as an aggressive foil against the other, national manufacturers/suppliers. We also found that the company was too deferential to special trade packaging requests which contributed to SKU proliferation and forecasting issues. We found that the positioning of the brand and the business practices of the company were undermining its overall business in several ways; constant dealing allowed trade customers to wait for promotions instead of placing full revenue, fill in orders. Additionally, constant dealing and low suggested retails were putting company products in direct competition with trade private label brands. Most importantly, the company's $100 million promotional spending was not vetted for effectiveness or for efficiency.
In light of these agreed to findings, we developed and then helped execute a strategic sales and marketing fact based plan which:
Included new higher pricing and lower/less frequent promotions
Introduced several new products
A new eco-positioning that helped the company to widen its distribution base
Linked trade and consumer promotion calendars so that higher consumption could be generated at lower total costs
The results of our work were that within 60 days of plan implementation, the company was realizing $2 million more in top and bottom line sales/profit per month. This profit has created a sales and profit annuity for the company that has already topped $100 million. In addition, the new product launches, revised promotional programs, and sales force execution lifted sales and consumer takeaway levels to highest rates in company history.
Learn More About Michael Roth Advisors