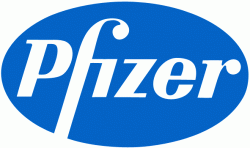 We worked for the Adams Candy division of what was then Warner-Lambert/Pfizer and subsequently Cadbury but, now Nabisco. For Adams, we researched, planned and executed a series of new products and trade based initiatives that are still delivering growth and results to the company. Our conservative estimate is that the cumulative effect of our original planning insights is over $500,000,000.
The main brands within the division included Halls, Trident, Dentyne, Certs and Rolaids. As the leader of a large internal strategy team, Michael Roth and his Advisors were given the specific challenge of finding new business-building opportunities in a company that was already leading the category in growth. The fact finding project we performed identified a number of key insights that led directly to high impact plans. In the fact finding process we discovered that Adams brands:
Were under-developed among heavy category users
Were under-promoted vis-à-vis their unit and dollar shares and,
Had a lower share of SKUs and shelf space vis-à-vis their competition.
In light of these findings, we built plans that launched 11 new "multi-pack" products across 4 different brands. These products were heavily promoted by trade partners, appealed to heavy category users and became new, incremental products for the division. In an incredible feat of execution, we coordinated launch plans across multiple brand groups, a 1000 person strong sales force and in several traditional and non-traditional trade classes. The results of our work included:
Year one sales for the products equaled $50 million.
Increased distribution for the brands in the important "back-of-store" area in food, drug and mass outlets
Record highs brands shares of consumption and promotional support
Significantly improved results and brand shares among category "heavy users"
Learn More About Michael Roth Advisors