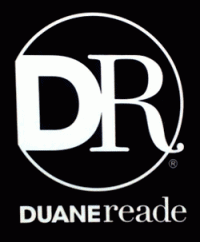 As a leader of the client services team consulting for Duane Reade, Michael Roth and Advisors developed and implemented a customer loyalty based initiative that drove results throughout the retailer; from the headquarter based marketing and merchandising teams all the way down to retail cashier and operation employees. The results that we drove translated into $100 million in new business in the first 18 months of the program. These results helped Duane Reade to reverse its status as one of the industry's poorest performing retailers e.g. -2% same store sales to one of the industry's leaders at +7%.
In 2004, Duane Reade believed that it had a significant opportunity to better drive sales through its customer consumer loyalty card program. To flesh out that opportunity, Duane Reade hired a consulting team that was led at the client level by Michael Roth. The fact based program that we developed for Duane Reade identified that the loyalty program could be improved in several ways including:
Improving incentives vis-à-vis their key competitor – CVS
Placing their offers and messages on the cash register receipt
Better appealing to the most loyal customers
Integration with retail operations, advertising and with merchandising
Including vendors in the program
Several other major strategic findings.
The fact based plan developed, included:
New consumer incentives – $5 for every $100 spent. Incentives proposed, costed, forecasted and managed by our consulting team
Tie-in elements with Duane Reade's vendor base
New merchandising programs for retail that improved the look, feel and consumer participation in the program
New marketing and advertising support for the loyalty program
Operations procedures for both corporate and store level employees
Incentive plans that engaged key store level personal in the process and,
Strict KPI's (Key Performance Indicators) to track the process.
The chain roll-out was managed all the way down to the individual store and cash register level and the results were ultimately extraordinary. Duane Reade went from an industry worst -2% same store sales rate change to an industry leading +7% in just over 1 year. Nearly $100 million in new sales were generated by the program during that time.
Learn More About Michael Roth Advisors